SuiteCommerce Theme and Extension Reference Sites
In addition to the features and theming options available out of the box to SuiteCommerce customers and developers, NetSuite also makes available a number of managed themes and extensions that can substantially change the look and feel, and functionality available on a web store.
Theme Reference Sites
NetSuite offers seven managed themes for SuiteCommerce sites. This page provides links to instances of a number of reference sites that have these themes installed, as well as a number of complementary extensions.
All customers have access to the base, reference theme and many customers have access to one or more of the others.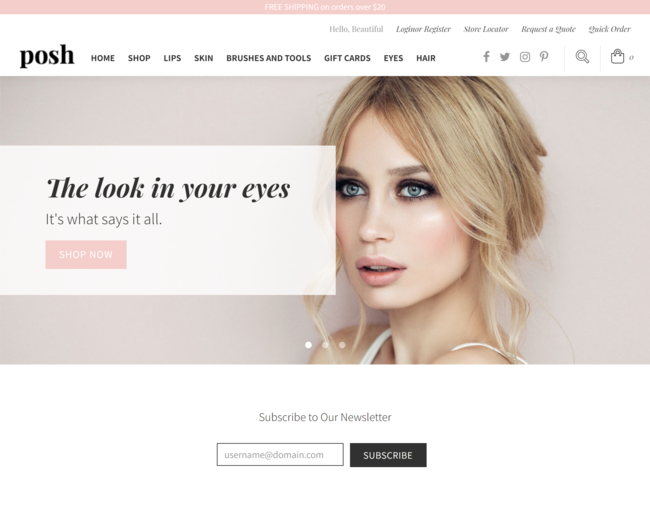 The following demo sites showcase these themes to not only give you an idea about them (if you are interested in using them) but also serve as inspiration for developers and theme designers who want to create their own, unmanaged theme:
Extension Reference Sites
In addition to out-of-the-box functionality, NetSuite has built and maintains over 30 extensions that plug straight into SuiteCommerce sites.
As a developer, it's a good idea to check out our catalog of extensions to see if there's one that implements the feature or functionality you are interested in creating yourself — if we have something that already meets your requirements, it's a good idea to use our extension instead of investing in building your own!
Additionally, these extensions can also serve as inspiration: if you're curious about what kinds of customizations are possible on SuiteCommerce, why not see what we've already built?